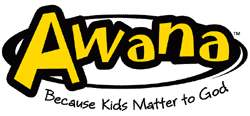 CCIC-TV adopted AWANA Club as part of our children ministry's outreach program on Friday night.
Because of Awana's vision .....
"Do your best to present yourself to God as one approved, a workman who does not need to be ashamed and who correctly handles the word of truth."
II Timothy 2:15
It equips Churches and Parents in raising Christ-following Kids for Life ,which is our church's commitment.
And..........
The goal of the AWANA club is to reach boys and girls with the gospel of Christ, and to train them to serve Him", which is also our church's calling.
In the Awana program you will find new friends, play exciting games, participate challenging contests, and receive memorable awards. Furthermore, you will learn about God's words, which will impact your whole life.
We have various names for different age groups. If you do not know the name of the club you are in, the following list can help you:
Cubbies– 3 and 4 year-old boys and girls
Sparks- kindergarten to 2nd grade boys and girls
T&T (True &Train)- 3rd to 6th grade boys and girls
Awana schedule .......
Time

Min.

Cubbies

Sparks

T&T

8:00-8:05
5

Flag Ceremony

8:05-8:40
35

Handbook time

8:40-9:15
35

Story time
Book time

Game time

Song
Council time

9:15-9:50
35

Song
Council time
Award time
AWANA provides a great opportunity for each child to grow in Biblical knowledge and self-worth, as well as in relationship with God and others. You can help your child grow in these areas through AWANA program if you...
 Show interest in your child's achievement
 Encourage your child to come each week on time
 Work with your child in certain service sections and projects
 Help your child memorize at least two sections in the handbook each week.
 Have your child relay to you what he/she has memorized and put your initial at the bottom of each section
Weekly rules......
- Clubbers must take part in the entire club program (unless a note is received by the leader from a parent, or if a clubber is excused by the commander)
- Clubbers must remain in the designated insurance-covered premises at all times
- Clubbers must cooperate and obey the leaders. When the leader announces the "5 count", clubbers must be quiet and come to attention.
- Three consecutive unexcused absences will put clubbers on probation. And permission to return to the club meetings again will depend only upon availability (only sick leave can count as an excused absence)
CCIC-TV AWANA CLUB